Logistics software is our shared passion
Join our dynamic company and we'll help you make a difference
Latest vacancies
As one of the leading providers of IT and logistics integration solutions, we're continually looking to expand our team with people who can inspire and connect, within and beyond our company.
Working in partnership with our customers, we develop tailored solutions to optimise logistics processes. We build close personal relationships with our customers to expand our knowledge of a diverse range of sectors and the specific processes they involve. We listen, share our knowledge and experience, think outside of the box and create pragmatic solutions designed to inspire.
The atmosphere in which we develop our products is open and uncomplicated. With our personal approach, commitment and wide-ranging skills, our projects are fast-paced and varied. Our company culture promotes teamwork and encourages us to share our knowledge and experience for mutual benefit.
Details of the latest vacancies at EURO-LOG AG are available here.
WHO WE ARE
EURO-LOG AG is one of the leading providers of IT and process integration solutions in the logistics sector. With our team of over 95 employees at our head office in Hallbergmoos, we operate our own data centres and develop innovative applications and custom connections for complete efficiency in the logistics processes that link suppliers, logistics service providers, commerce, industry and customers.
For us, networking logistic systems and developing successful solutions for supply chain management means understanding our customers' processes and creating smart solutions to link these processes.
Contact for HR
EURO-LOG AG
Human resources
Ms Monique Steffen
Am Söldnermoos 17
85399 Hallbergmoos-Munich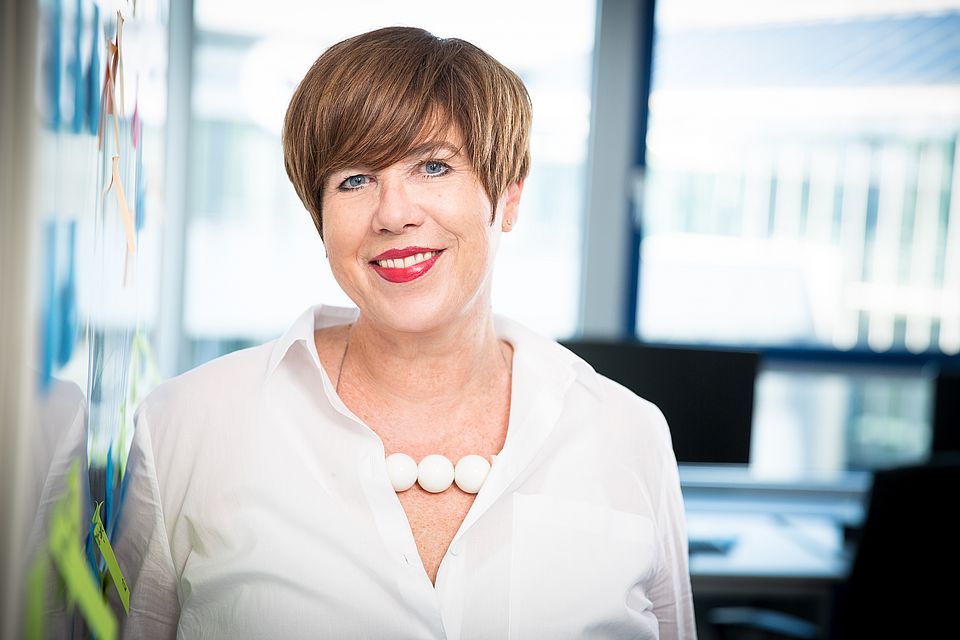 "In this company, contributing your own ideas is just part of our culture. This approach ensures that our company stays flexible as we develop tailored solutions for our customers."
Christine Schattauer, Head of Customer Management
EURO-LOG AG
CONTACT
EURO-LOG AG - AM SÖLDNERMOOS 17 - D-85399 HALLBERGMOOS - PHONE 0049 811 9595-0