EUROLOG SCM PLATFORM
Connect. Collaborate. Control.
Your IT service provider for cross-company processes in logistics
YOUR EXPERT FOR LOGISTICS PROCESS OPTIMISATION
For 25 years, EURO-LOG has been providing IT services to shippers and logistics service providers who know that logistics is much more than just transporting goods from A to B. With the help of the EUROLOG SCM PLATFORM, the IT service provider connects all process partners involved in real time, creates a transparent supply chain to improve cooperation and offers managers maximum control.
The innovative IT solutions, which provide open service interfaces, are ready to use on the EUROLOG SCM PLATFORM:
EURO-LOG's solutions are currently used by international customers operating in sectors such as automotive, ecommerce & retail, industry and logistics as well as many others.
Together with you we are changing logistics.
This is what EURO-LOG stand for.
EURO-LOG WebApp technology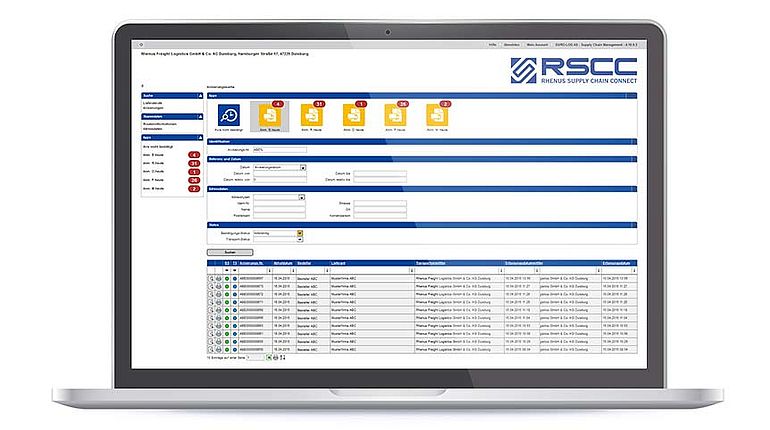 Time-consuming searches are a thing of the past - promptly respond to variations in the supply process and save time and money.

Whether in private life or in business: the trend towards apps and therefore towards the better usability and simplification of software products is clearly noticeable. A development that has also become a firm fixture in logistics.
The app concept therefore plays an important role in our solutions and allows customer to benefit from the Mobile Track, Mobile Scan and Container Management smartphone app.
But, we also use the app concept for our web applications: our Procurement Management, the Transport Management System, the Container Management System and the ONE TRACK shipment tracking are easy to operate based on clear web app icons and the user sees all the relevant information at a glance.